The Seneca County Veterans Office staff is working for veterans. Please call us with questions or concerns or to set an appointment. You may call (419) 447-2885 and select the service officer of your choice. Please be sure to leave your name and telephone number. Setting an Appointment is recommended!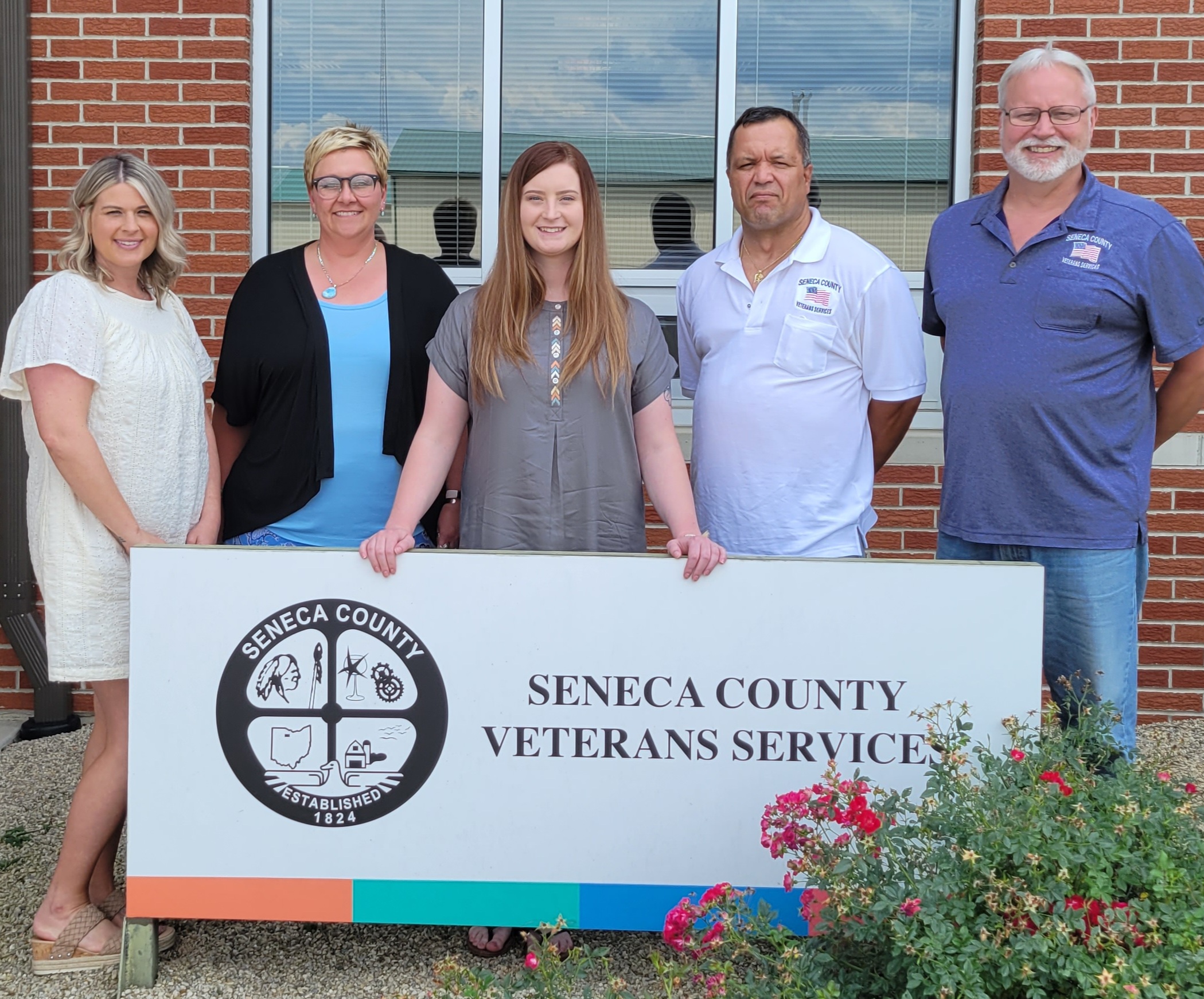 Seneca County Veterans Service Commission
The Veterans Service Commission in Seneca County operates under the provisions of the Ohio Revised Code, Title 59 and has been in existence since 1886. The Commission oversees the operation of the Veterans Service Office, which is staffed at this time by three full time office employees, one full time driver, and two part time drivers.
Since 1946, the commission has employed County Veterans Service Officers who provide various services to veterans and their eligible dependents.
In addition to the basic services outlined here, the Veterans Service Office also works closely with various other agencies, both in the county and elsewhere, to ensure that eligible clients receive all of the benefits and services to which they are entitled.

Our Purpose
Our sole purpose is to provide the best possible service to our veterans, their dependents, and survivors.